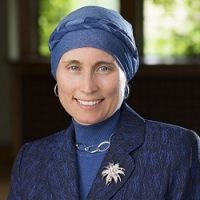 Jacqueline El-Sayed, PhD
Chief Academic Officer
Dr. Jacqueline El-Sayed is the Chief Academic Officer for the American Society for Engineering Education. She has leadership experience with the entire pipeline of engineering education and most recently served as the Chief Academic Officer & Vice President for Academic Affairs at Marygrove College. She is a professor emerita of mechanical engineering and served on the faculty at Kettering University for 18 years, eventually earning the position of Associate Provost. In addition to her work in academia she has served in industry and government. She is a four-time gubernatorial appointee to the Michigan Truck Safety Commission and, as commissioner, served as chair for two terms. She also chaired the Driver's Education Advisory Committee and the Motorcycle Safety Advisory Committee for the Michigan Department of State—work that resulted in new legislation for Michigan. She began her career as an engineer for General Motors Truck Group and has been nationally recognized in higher education as both an American Council on Education Fellow and a New Leadership Academy Fellow.
As an ACE Fellow she was placed at Harvey Mudd College, visited over 30 campuses, and completed a national benchmark study on experiential education. The study's recommendations were then implemented at her home institution. Dr. El-Sayed served on the Bloomfield Hills Board of Education for 10 years. Currently, Dr. El-Sayed serves on the WEPAN (Women in Engineering ProActive Network) Board of Directors and on the Advancement Committee for the Society for College and University Planning (SCUP). She is married and has three adult children.
Alexandra Sharpe, MA
Director, Education and Career Development
Alexandra Sharpe is Director of Education and Career Development at the American Society of Education (ASEE). In this role, she is responsible for overseeing a portfolio of externally funded and fee-based projects to provide professional development opportunities for engineering faculty, including stakeholder convenings, workshops and courses, and webinars. An experienced instructional designer, Alexandra launched ASEE Learning Services in 2020, which offers a suite of professional development programs for engineering faculty, students, and staff.
Alexandra holds an M.A. in Museum Studies from Seton Hall University and a B.A. in History from Rider University. Prior to joining ASEE in 2016, Alexandra worked at the Smart Electric Power Alliance (SEPA) and the Society for Neuroscience (SfN). She currently serves as co-PI on four NSF awards. Alexandra resides in New Jersey with her husband and infant son.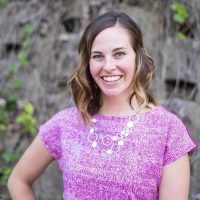 Erin Steigerwalt
Senior Manager, Learning Services
Erin Steigerwalt, Senior Manager, Learning Services, has been with ASEE since 2009. In her role, she oversees the planning and execution of educational programs and products that are aligned with ASEE's mission, vision, and strategic goals and provide value to all categories of ASEE members and the engineering education community at large.