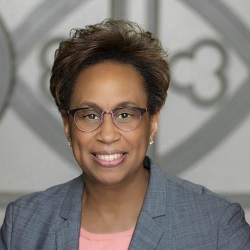 Rosemarie (Rose) D. Wesson
Associate Provost for Research
City College of New York (CCNY)
Rose is currently the Associate Provost for Research at CCNY. Her responsibilities include promoting, supporting, and expanding the research mission within the College. She also plays an important role in assisting faculty to obtain and manage external funding. As Associate Provost for Research, she works closely with the Provost and President on strategic initiatives to develop and support research within The City College of New York.
Rose led a team to conduct NSF ENG Directorate CAREER Workshops from 2020-2022. Rose has also held successful leadership positions at the National Science Foundation (NSF); Louisiana State University (LSU); Dow Chemical Company; and Battelle Memorial Institute.
An elected Fellow of the American Association for the Advancement of Science (AAAS) and the American Institute of Chemical Engineering (AIChE), Rose has been recognized for her scientifically and socially distinguished efforts to advance science or its applications and her achievements in the field of chemical engineering. Rose possesses a strong technical foundation with a Bachelor's in Chemical Engineering from MIT and Master's and Doctorate in Chemical Engineering from the University of Michigan. She is a licensed professional engineer.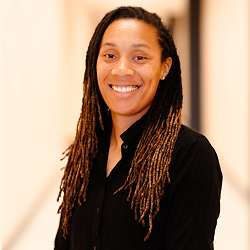 Trina Fletcher
Assistant Professor, Engineering and Computing Education
Florida International University
Dr. Trina L. Fletcher is an Assistant Professor of Engineering and Computing Education and the Director of the STEM READi at Florida International University. Her research includes asset-based studies on women and people of color in STEM, engineering, and computing education. Dr. Fletcher uses a mixed-method approach incorporating existing data results to drive qualitative analysis focused on her target populations.
Dr. Fletcher was most recently awarded an NSF CAREER grant to develop a national, large-scale longitudinal database on STEM professionals' experiences who participated in informal K-12 programs. She recently completed a 3-year elected position as a steering committee member for EngineerGirl, the leading initiative for the National Academy of Engineering (NAE) to increase the number of girls pursuing engineering. Her awarded grants include NSF RFE, NSF RAPID focused on COVID-19, the Department of Energy MSI Partnership grant, and several corporate and foundation grants.
Dr. Fletcher's professional experience before academia includes engineering and operations positions for two Fortune 500 companies and serving as the Director of Pre-college Programs for the National Society of Black Engineers (NSBE).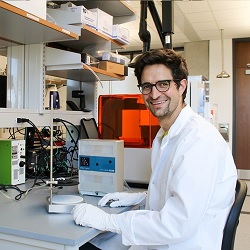 Manuel Rausch
Assistant Professor, Aerospace Engineering and Biomedical Engineering
University of Texas at Austin
Dr. Rausch is an assistant professor at the University of Texas at Austin, where he teaches aerospace engineering & biomedical engineering. His research focuses broadly on understanding soft tissue disease with specific interest in cardiovascular disease. In 2020, he won the NSF CAREER award that has enabled him and his students to study blood clot mechanics and to further their outreach efforts. His research and educational efforts are also currently supported by the National Institutes of Health and the Office of Naval Research.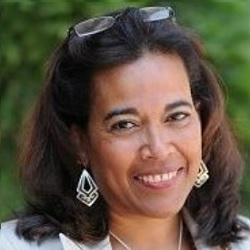 Bevlee Watford
Associate Dean for Equity and Engagement
Executive Director of the Center for the Enhancement of Engineering Diversity
Virginia Tech
Dr. Bevlee Watford is the Associate Dean for Equity and Engagement and the Executive Director of the Center for the Enhancement of Engineering Diversity (CEED) at Virginia Tech. The Equity and Engagement office is responsible for the recruitment and retention of diverse students, both undergraduate and graduate. This includes a wide array of programs developed and implemented for precollege students as well as programs supporting the academic, professional and personal development of current students.
Dr. Watford has worked at Virginia Tech since 1992, becoming associate dean in 1997. Her professional interests are focused on ensuring that all students who desire an engineering degree are successful. She is particularly interested in helping under-represented students achieve their educational and professional goals, whether these goals are in engineering or any other field. Dr. Watford earned all of her degrees from Virginia Tech's College of Engineering (BS Mining Engineering, MS and PhD in Industrial Engineering and Operations Research). Dr. Watford served as President of the American Society for Engineering Education (ASEE) in 2016 – 2017, as the Society's first African American female president. She currently serves on the National Science Board – an appointment made recently by President Biden.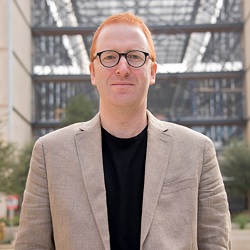 Daniel Wasserman
Professor, Department of Electrical and Computer Engineering
University of Texas at Austin
Dr. Dan Wasserman is a Professor and holds the Temple Foundation Endowed Faculty Fellowship No. 4 in the Department of Electrical and Computer Engineering at The University of Texas at Austin. Dr. Wasserman received his Sc.B. in 1998 from Brown University in Engineering/Physics and History, graduating Phi Beta Kappa, Magna Cum Laude, Sigma Xi, and with Honors. Dr. Wasserman received his PhD from the Department of Electrical Engineering at Princeton University in 2004. At Princeton, Dr. Wasserman was a Francis Upton Fellow and a National Science Foundation Graduate Fellow. Dr. Wasserman's post-doc, as a Princeton University Council on Science and Technology Fellow, focused on quantum cascade laser physics in the Gmachl group at Princeton University. In 2007 Dr. Wasserman joined the Physics faculty at UMass Lowell and then moved to the University of Illinois Urbana Champaign in 2011, where was promoted to Associate Professor with tenure in 2015. Prof. Wasserman will join the University of Texas ECE department in the Fall of 2016. Dr. Wasserman is the recipient of the NSF CAREER award, an AFOSR Young Investigator Award, the 2010 Excellence in Teaching Award from the UMass Lowell Physics Department, and the 2015 Distinguished Promotion Award from the University of Illinois Urbana Champaign.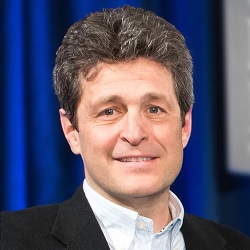 Horea T. Ilies
Professor and Department Head, Mechanical Engineering
University of Connecticut
Horea Ilies is a Professor and Head of the Mechanical Engineering Department and holds a dual appointment in the Computer Science and Engineering at the University of Connecticut. Dr. Ilies joined the Mechanical Engineering Department in 2004 from Ford Motor Company. He holds a Ph.D. degree in Mechanical Engineering from University of Wisconsin – Madison, and received M.S. degrees in Mechanics and ME from Michigan State University, and Technical University of Cluj, Romania. He has several years of industrial experience with Ford Motor Company in research, manufacturing, and product design and development activities. His current research interests include geometric and physical computing, shape synthesis and geometric reasoning, and, more generally, center on theoretical and computational aspects for systematic design and manufacturing of engineered systems. Dr. Ilies received the NSF CAREER award in 2007, as well as several Best Paper awards. He is an elected member of Connecticut Academy of Science and Engineering (CASE).