The 2023 NSF ENG CAREER Workshop speakers will present throughout the workshop on selected topics relevant to CAREER Proposal preparation.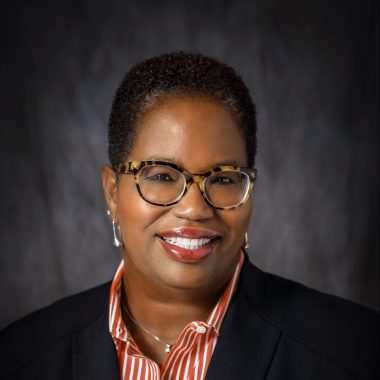 Stephanie G. Adams
Dean of Eric Jonsson School of Engineering and Computer Science
University of Texas, Dallas
Dr. Stephanie G. Adams is the 5th Dean of the Eric Jonsson School of Engineering and Computer Science at the University of Texas, Dallas. Previously, Dr. Adams served as the Dean of the Frank Batten College of Engineering and Technology at Old Dominion University (2016–2019), Department Head and Professor of Engineering Education at Virginia Tech (2011–2016) and held faculty and administrative positions at Virginia Commonwealth University (2008–2011) and the University of Nebraska-Lincoln (1998–2008).
Her research interests include: Broadening Participation, Faculty and Graduate Student Development, International/Global Education, Teamwork and Team Effectiveness, and Quality Control and Management. In 2003, she received the CAREER award from the Engineering Education and Centers Division of the National Science Foundation. Dr. Adams is a leader in the advancement and inclusion of all in science, technology, engineering, and mathematics (STEM) education. She has worked with a number of colleges and universities, government agencies and non-profit organizations on topics related to graduate education, mentoring, faculty development and diversifying STEM.
Dr. Adams is an honor graduate of North Carolina A&T State University, where she earned her BS in Mechanical Engineering, in 1988. In 1991, she was awarded the Master of Engineering degree in Systems Engineering from the University of Virginia. She received her Ph.D. in Interdisciplinary Engineering from Texas A&M University in 1998, where she concentrated on Industrial Engineering and Management. Dr. Adams served as President of the American Society for Engineering Education (ASEE) in 2019 – 2020.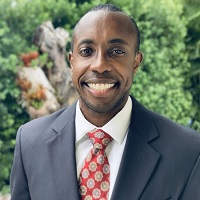 Darryl Dickerson
Assistant Professor of Mechanical and Materials Engineering
Florida International University
Darryl Dickerson is an assistant professor of Mechanical and Materials Engineering at Florida International University where he directs the Inclusive Complex Tissue Engineering Laboratory. His technical research focuses on transforming multiscale biomechanical and mechanobiological insights into biomanufacturing processes enabling the creation of personalized, fully functional engineered tissues with a specific focus on inclusive science and engineering. This work connects to Dr. Dickerson's broader vision to make engineering spaces more diverse, more equitable, and more inclusive which includes education research focused on faculty-driven institutional transformation. He has served as the Chief Executive and Chair of the Board of Directors of the National Society of Black Engineers, expanding the strategic focus of NSBE's Pre-College Initiative by founding the Summer Engineering Experience for Kids (SEEK), which has served more than 30,000 students since its inception. After completing his PhD, Dr. Dickerson founded Advanced Regenerative Technologies to translate his academic benchtop work to clinical practice, leading to the introduction of BioEnthesis, a rotator cuff tendon enthesis repair product, currently in clinical use.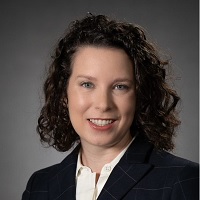 Allison Godwin
Associate Professor of Chemical and Biomolecular Engineering
Cornell University
Allison Godwin, Ph.D. is an associate professor in the Robert Frederick Smith School of Chemical and Biomolecular Engineering at Cornell University. Her research focuses on how identity, among other affective factors, influences diverse students to choose engineering and persist in engineering. She also studies how different experiences within the practice and culture of engineering foster or hinder belonging and identity development. Prof. Godwin graduated from Clemson University with a B.S. in Chemical Engineering and Ph.D. in Engineering and Science Education. Her research earned her a National Science Foundation CAREER Award (1554057) focused on characterizing latent diversity, which includes diverse attitudes, mindsets, and approaches to learning to understand engineering students' identity development. Prof. Godwin collaborated on an NSF EAGER (1837808/1837805) focused on understanding what makes successful NSF CAREER proposals and has developed a framework and tools for considering proposal preparation. She has won several awards for her research including the 2021 Journal of Civil Engineering Education Best Technical Paper, the 2021 Chemical Engineering Education William H. Corcoran Award, and the 2022 American Educational Research Association Education in the Professions (Division I) 2021-2022 Outstanding Research Publication Award.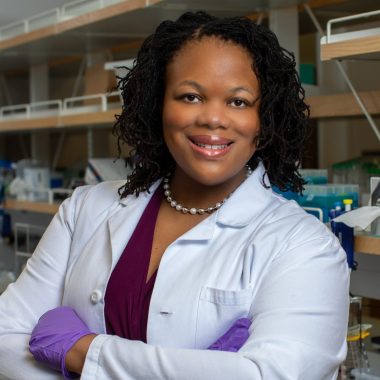 Princess Imoukhued
Professor of Bioengineering
University of Washington
Dr. Imoukhuede is a distinguished bioengineer renowned for her groundbreaking research on blood vessels and their regulation. She holds an SB in Chemical Engineering from MIT and a Ph.D. in Bioengineering from Caltech, where she made history as the first African-American woman to receive this degree.
Throughout her academic career, Dr. Imoukhuede has been recognized for her research and her commitment to social responsibility. She has received numerous awards and professional development grants, including a United Negro College Fund/Merck Fellowship. She has also served on the board of the Biomedical Engineering Society (BMES) and the nominations committee of the American Institute for Medical and Biological Engineering (AIMBE) and has been inducted as a Fellow in both.
Currently, Dr. Imoukhuede is the Hunter and Dorothy Simpson Endowed Professor and Chair of Bioengineering at the University of Washington. Her research focuses on blood vessel formation and the administration of oxytocin during childbirth. Her contributions to the field have earned her numerous honors, including the BMES 2021 Mid-Career Award and a National Science Foundation CAREER Award.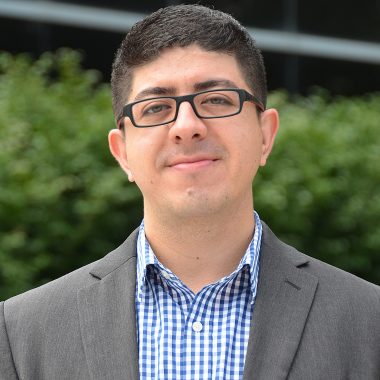 Joel Alejandro Mejia
Associate Professor Department of Biomedical Engineering and Chemical Engineering
The University of Texas at San Antonio
Dr. Joel Alejandro (Alex) Mejia is an Associate Professor with joint appointment in the Department of Biomedical Engineering and Chemical Engineering and the Department of Bicultural-Bilingual Studies at The University of Texas at San Antonio. Prior to working in academia, he worked as a project engineer for the Department of Defense, Rio Tinto, and FLSmidth Minerals. He left his career in the defense and mining industries because he wanted to make engineering more engaging, inviting, and accessible to Latino/a/x youth, especially emergent bilinguals. Thus, Dr. Mejia's work seeks to analyze and describe the assets, tensions, contradictions, and cultural collisions many Latino/a/x students experience in engineering through pláticas and testimonios. His research has contributed to the integration of critical theoretical frameworks in engineering education to investigate deficit ideologies and their impact on minoritized communities. He is particularly interested in approaches that contribute to a more expansive understanding of engineering in sociocultural contexts, the impact of critical consciousness in engineering practice, and the development and implementation of culturally responsive pedagogies in engineering education. Dr. Mejia was awarded the NSF CAREER Award in 2020 to support his project titled "CAREER: Breaking the Tradition of Silence through Conocimiento and Consciousness Raising among Latinx Engineers" and he is a Gates Millennium Scholar.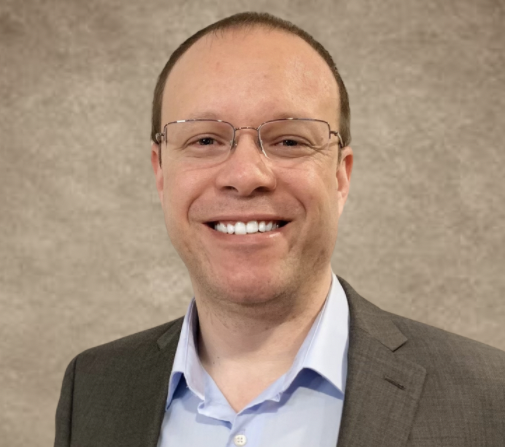 Julián Norato
Associate Professor of Mechanical Engineering
University of Connecticut
Dr. Julián Norato is an Associate Professor in Mechanical Engineering at the University of Connecticut. He is a Castleman Professor of Engineering Innovation at UConn, and Director of Graduate Studies for the Department of Mechanical Engineering. Prior to joining UConn in 2014, he worked for nine years for Caterpillar, where he was responsible for the Product Optimization Group. During this time in industry, he and his team conducted research and development of structural and multidisciplinary optimization techniques. He received his PhD from the University of Illinois at Urbana-Champaign in 2005. Prof. Norato is a recipient of a 2017 Young Investigator Program award from the US Office of Naval Research, a 2018 National Science Foundation CAREER Award, and the 2019 Design Automation Young Investigator Award from the American Society of Mechanical Engineers (ASME). He has also been a Summer Faculty Fellow at the US Air Force Research Laboratory in 2020 and 2021. Prof. Norato serves as a Review Editor for the Journal of Structural and Multidisciplinary Optimization since 2013 and as Associate Editor for the ASME Journal of Mechanical Design since 2021.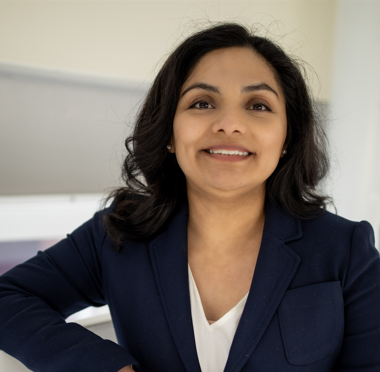 Rosario Porras-Aguilar
Assistant Professor of Physics and Optical Science
University of North Carolina at Charlotte
Dr. Rosario Porras-Aguilar is an Assistant Professor in the Department of Physics and Optical Science at the University of North Carolina at Charlotte. She is the Head of the Active and Reconfigurable Optics Laboratory. Dr. Porras's research harnesses the optical properties of nanomaterials to obtain quantitative 3D information of transparent objects for biological and industrial applications.
Dr. Porras-Aguilar was recognized with the NSF-CAREER Award in 2021. She was named a Cottrell Scholar and a Scialog Fellow for the Advancing Bioimaging program, both recognitions given by the Research Corporation for Science Advancement.
Committed to fostering environments of inclusion and diversity in STEM, Dr. Porras has organized numerous events to encourage and promote the participation of women in STEM areas in Mexico and the involvement of first-generation Latin@ students at UNC Charlotte. In addition, her leadership contributions include her service to professional societies, such as the International Society for Optics and Photonics.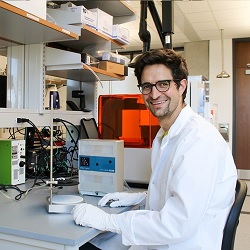 Manuel Rausch
Assistant Professor of Aerospace Engineering and Biomedical Engineering
University of Texas at Austin
Dr. Rausch is an assistant professor at the University of Texas at Austin, where he teaches aerospace engineering & biomedical engineering. His research focuses broadly on understanding soft tissue disease with specific interest in cardiovascular disease. In 2020, he won the NSF CAREER award that has enabled him and his students to study blood clot mechanics and to further their outreach efforts. His research and educational efforts are also currently supported by the National Institutes of Health and the Office of Naval Research.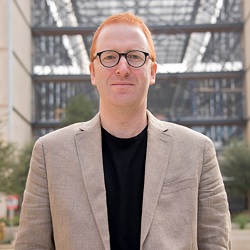 Daniel Wasserman
Professor of Electrical and Computer Engineering
University of Texas at Austin
Dr. Dan Wasserman is a Professor and holds the Temple Foundation Endowed Faculty Fellowship No. 4 in the Department of Electrical and Computer Engineering at The University of Texas at Austin. Dr. Wasserman received his Sc.B. in 1998 from Brown University in Engineering/Physics and History, graduating Phi Beta Kappa, Magna Cum Laude, Sigma Xi, and with Honors. Dr. Wasserman received his PhD from the Department of Electrical Engineering at Princeton University in 2004. At Princeton, Dr. Wasserman was a Francis Upton Fellow and a National Science Foundation Graduate Fellow. Dr. Wasserman's post-doc, as a Princeton University Council on Science and Technology Fellow, focused on quantum cascade laser physics in the Gmachl group at Princeton University. In 2007 Dr. Wasserman joined the Physics faculty at UMass Lowell and then moved to the University of Illinois Urbana Champaign in 2011, where was promoted to Associate Professor with tenure in 2015. Prof. Wasserman will join the University of Texas ECE department in the Fall of 2016. Dr. Wasserman is the recipient of the NSF CAREER award, an AFOSR Young Investigator Award, the 2010 Excellence in Teaching Award from the UMass Lowell Physics Department, and the 2015 Distinguished Promotion Award from the University of Illinois Urbana Champaign.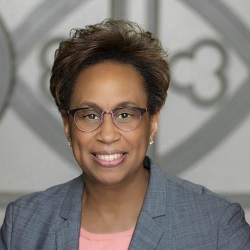 Rosemarie (Rose) D. Wesson
Associate Provost for Research
City College of New York (CCNY)
Rose is currently the Associate Provost for Research at CCNY. Her responsibilities include promoting, supporting, and expanding the research mission within the College. She also plays an important role in assisting faculty to obtain and manage external funding. As Associate Provost for Research, she works closely with the Provost and President on strategic initiatives to develop and support research within The City College of New York.
Rose led a team to conduct NSF ENG Directorate CAREER Workshops from 2020-2022. Rose has also held successful leadership positions at the National Science Foundation (NSF); Louisiana State University (LSU); Dow Chemical Company; and Battelle Memorial Institute.
An elected Fellow of the American Association for the Advancement of Science (AAAS) and the American Institute of Chemical Engineering (AIChE), Rose has been recognized for her scientifically and socially distinguished efforts to advance science or its applications and her achievements in the field of chemical engineering. Rose possesses a strong technical foundation with a Bachelor's in Chemical Engineering from MIT and Master's and Doctorate in Chemical Engineering from the University of Michigan. She is a licensed professional engineer.